This is the original, triple-gold award winning, Toxic Masculinity Straight Rye Whiskey. The secret to this rye recipe is the layering created by combining two amazing mash bills, aged 2-4 years in well-seasoned new American Oak of varied chart levels and sizes. As delicious as it is politically incorrect.
Released: February 2020
Mash Bill: 84% rye, 11% corn, 5% barley
Aged: 28+ months
Proof: 90.0 (45% ABV)
Regular price
Sale price
$64.95 USD
Unit price
per
Sale
Sold out
Shipping Availability Details - Please read before you buy.
View full details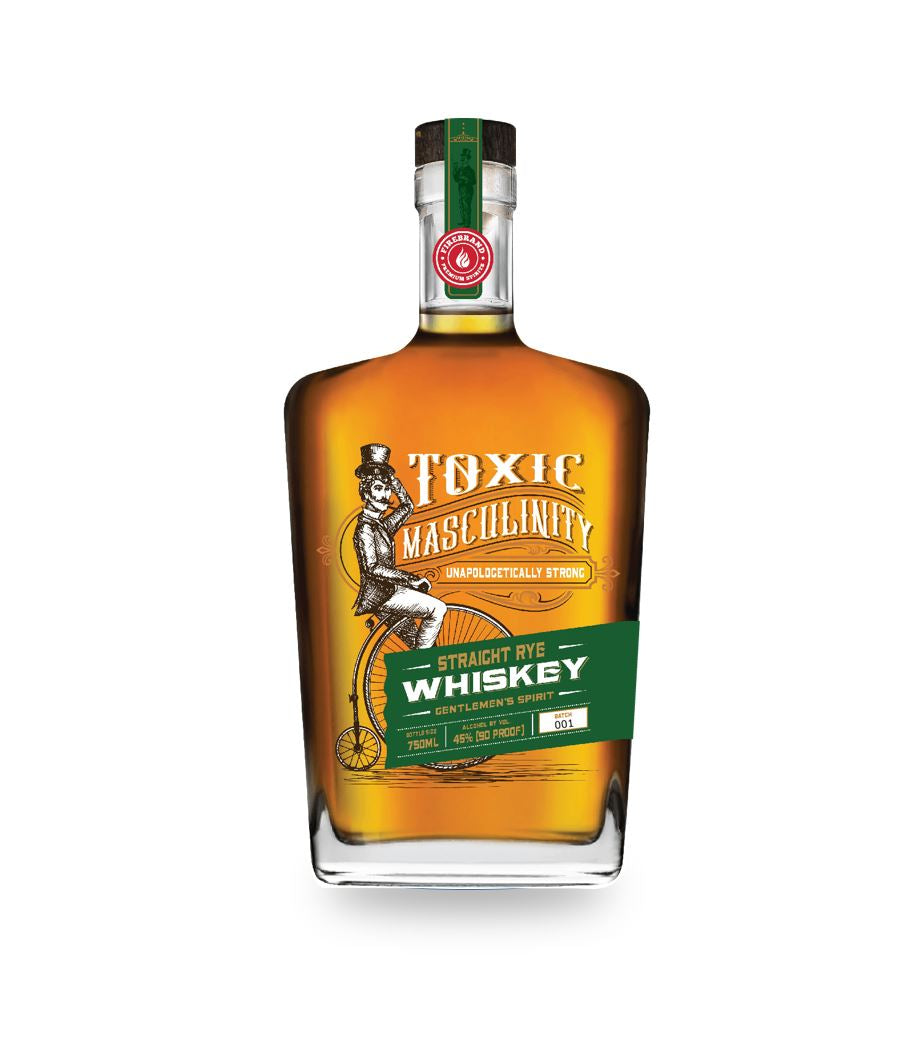 Shipping Details
AVAILABILITY
We currently ship to the following states: AZ, CA, CO, CT, DE, D.C., FL, GA, ID, IL, IN, KS, KY, LA, MD, MA, MI, MO, NE, NV, NH, NJ, NM, NY, NC, ND, OH, OK, OR, PA, RI, SC, TX, VA, WA, WI
SHIPPING
Someone 21 years of age or older must be available to sign for any alcohol orders. Packages containing alcohol will not be left on doorsteps.
The estimated shipping time for spirits / beer orders is 2-10 business days.
Tracking numbers will be received within 2-5 business days after an order is placed unless one of the conditions below applies.
If your purchase includes any presale/preorder items, your order will be fulfilled once these items are available — please expect a delay. Fulfillment times will also vary if an item is backordered and will ship based on item availability.
We cannot ship to a PO Box, including military bases, FedEx, UPS or Walgreens as they will not accept other local carriers' packages.
Shipping carriers will make up to three (3) delivery attempts. If you cannot accept delivery during these attempts, the product will be returned to us. If you'd like us to reship, we will charge an additional $40. We will offer refunds or replacements for any products that are damaged or below satisfaction.